CESME WATERFRONT URBAN DESIGN COMPETITION


Cesme is located on the west coast of Turkey, and is one of the primary locations to experience Mediterranean and Aegean culture. The project is a proposal for the competition hosted by Izmir Chamber of Commerce to build a better water front for Cesme to enhance these iconic experiences.

The design aims to make a center where the tourists and local people can gather and work without interrupting one another. The area is designed to have a center of health, culture, nature, sport, shopping and mediterranean cuisine. For this purpose, the area is designed according to a slow city movement (citta-slow) that is more pedestrian friendly, with less traffic and vehicles.


Cesme Water Front and Facades Urban Design Competition , 2012
Organized by Izmir Chamber of Commerce
FIRST HONORABLE MENTION AWARD

Team:
Dincer Savaskan
Gizem Bayhan


SITE ANALYSIS
TRAFFIC EXISTING – SUGGESTED
GREEN STRATEGY – PHASING
CONCEPT
CONCEPT
CANOPY DESIGN
Mastic tree is spesific to aegean sea is very common in this region. This pattern is made through the abstraction of the mist tree. The pattern used on the panels of canopies.
TILE DESIGN
Tile is designed spesific to Cesme. The tile has the form of sand lines that gives a feeling of walking on the sands.
SITE PLAN 1/2500
SITE PLAN –NORTH 1/1000
SITE PLAN – TOWN SQUARE 1/500
SITE PLAN – SOUTH 1/1000
FAÇADE STRATEGIES
Store sign design. Openable wooden storefront. Turquoise color for shading.
SITE ELEVATION 1/500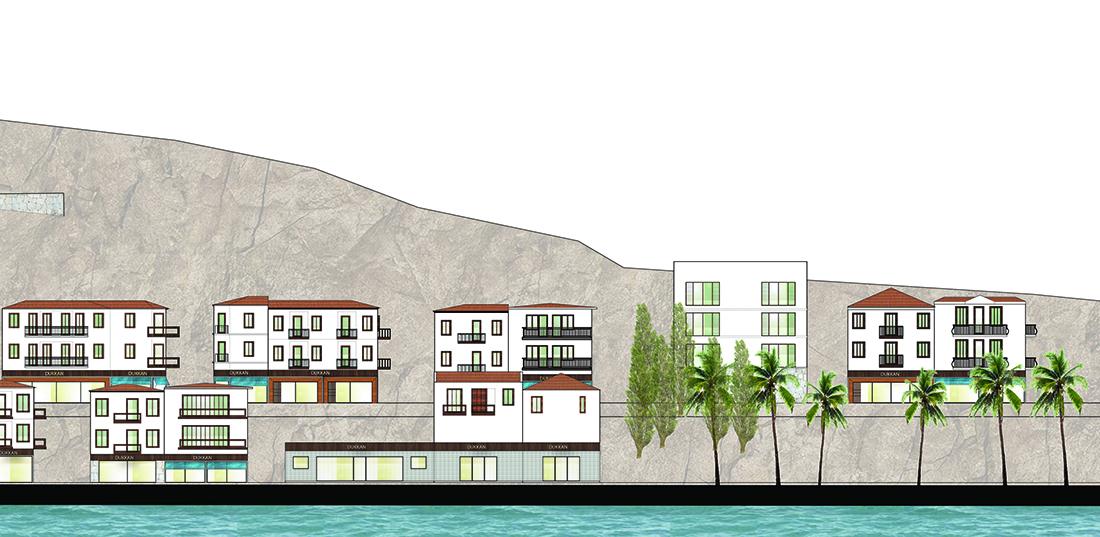 ---