IZMIR OPERA HOUSE

Izmir Opera House aims to generate different scaled typographic fragments by mediating between the micro-scaled daily life and macro-scaled metropolis building. The project aims to turn typography into architecture, architectural daily life. By intersecting its typography with the city, the building recalls the importance of the geographical character of the city for the urban life.
The project questions the relationship between the citizen and earth.
In this scenario, the crystal is used as a metaphorical tool. Crystallization emphasizes the dependence of its development to the local conditions. Just like the salt that appears after the evaporation of sea water over time, Izmir Opera House brings together different social groups and over time conglomerates them.
The design shuttles between geology, geography and geometry.
Crystallization turns undefined earth into defined entities.

Izmir Opera House Competition, 2009
Organized by Chamber of Architects, Izmir.

HONORABLE MENTION AWARD
Choosen among 189 projects.

Project Main Team:
Tevfik Tozkoparan (Principle)
Emre Ulas (Partner)
Ufuk Ersoy, PhD (Partner- Clemson University)


Dincer Savaskan (Designer)


Acoustical and Structural Engineering:
Ove ARUP (London)

FORM GENERATION DIAGRAM
Salt crystals used as methaphor to generate the form. Crystallization turns undefined earth into defined entities.



STUDY MODELS
Axis defined according to contextual references. Each geometrical part fragmented into smaller pieces to respond the program, landscape and daily life.




SITE PLAN
SITE MODEL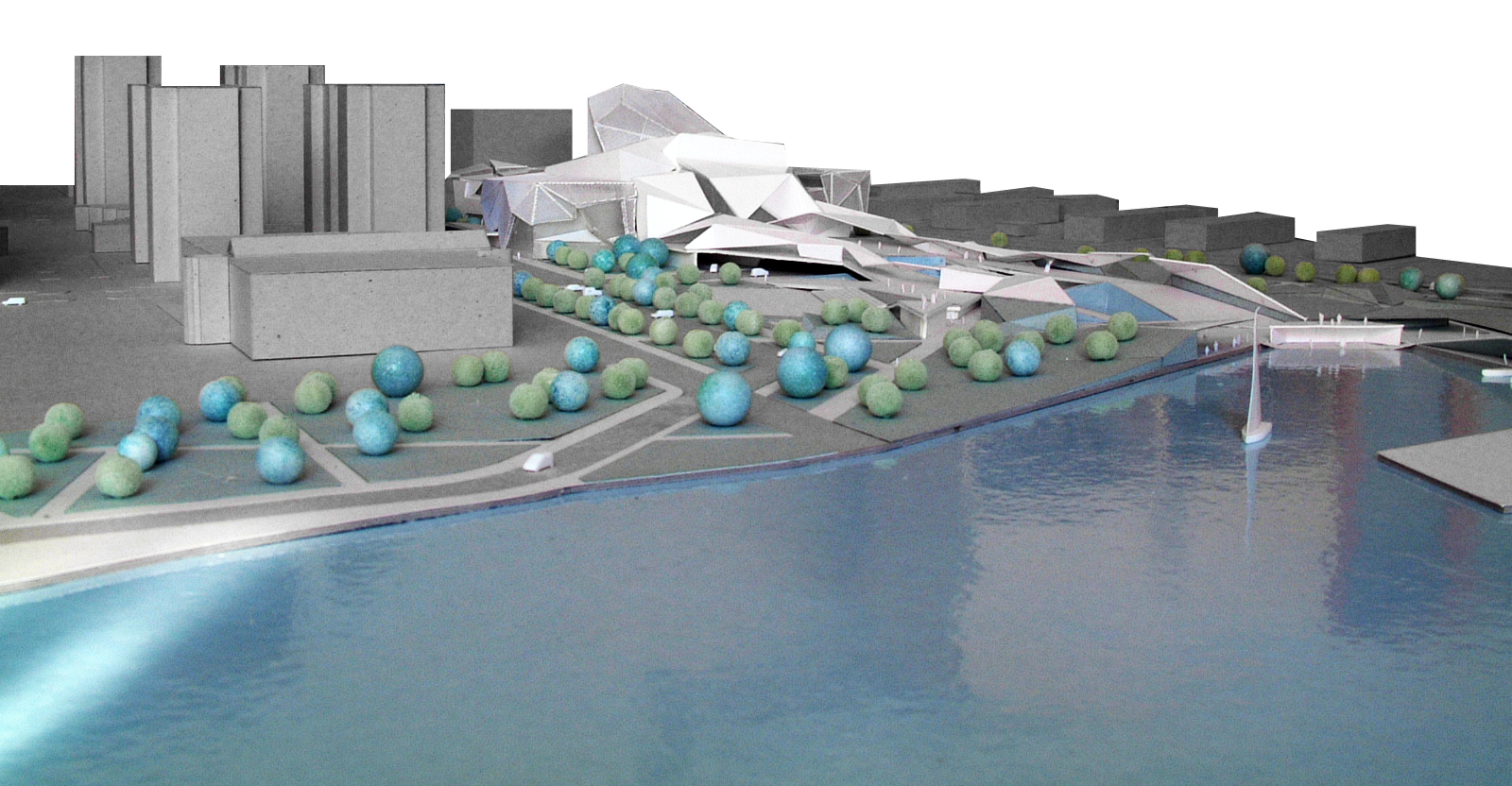 SITE MODEL
LANDSCAPE
Landscape extends to the city and connect Opera House to city's daily life. Each fragmentation create program like open air concert area, cafes, marina, view terraces, exhibition areas



MARINA and UNDERWATER EXHIBITION
GROUND FLOOR PLAN
FIRST FLOOR PLAN
SECOND FLOOR PLAN
THIRD AND FOURTH FLOOR PLAN
ENTRANCE LOBBY